Badge board: centralize your participants' dosimeters
LANDAUER® provides tools to help you organize your daily dosimetry management.
The LANDAUER badge boards:
facilitate distribution and collection of dosimeters
centralize your badges in a single location
provide a communication platform on radiation protection
enable the gathering of your staff's dosimeters and the control dosimeters in the same location.
Technical specifications
Small – 14 dosimeters – 3 shelves
Height
approx. 36 cm
Width
approx. 45 cm
Medium – 30 dosimeters – 3 shelves
Height
approx. 45 cm
Width
approx. 70 cm
Large – 45 dosimeters – 4 shelves
Height
approx. 61 cm
Width
approx. 70 cm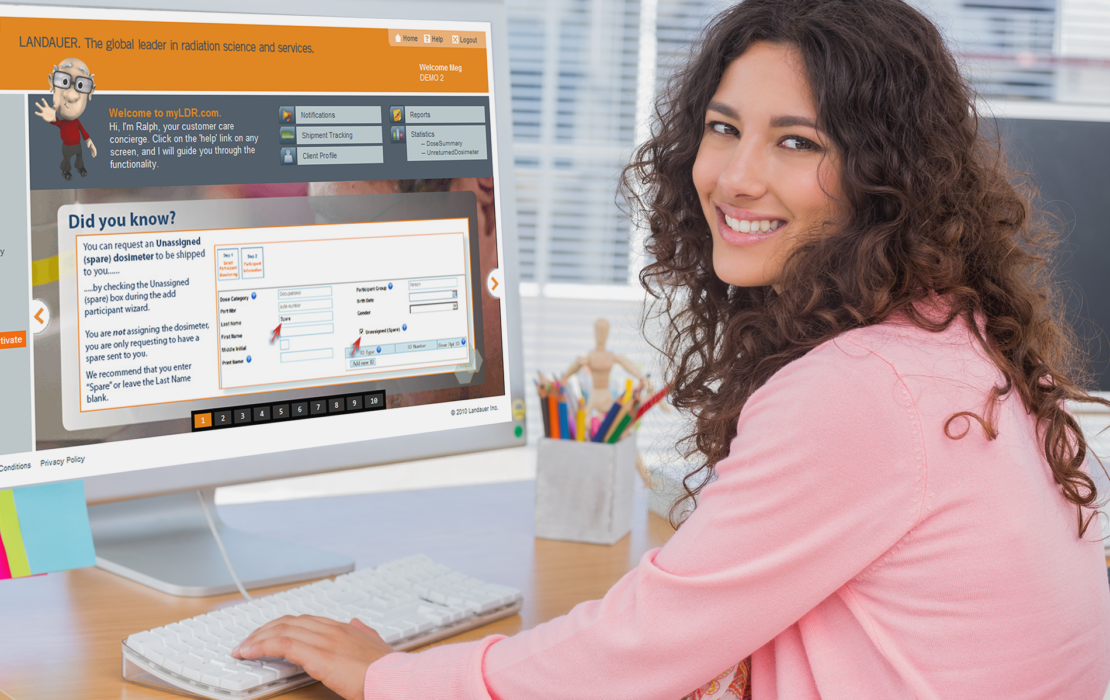 Services to accompany you on a daily basis
LANDAUER supports you beyond the provision of dosimeters. We help you manage efficiently and smoothly your dosimetry subscription.
LANDAUER provides you with:
the web platform « myLDR.com » available 24h a day, 7 days a week, to manage your dosimetry monitoring
its customer service team
Discover all our services!