Luxel+®: a state-of-the-art dosimeter



The Luxel+® dosimeter measures radiation exposure of X-ray, gamma and beta radiations with Optically Stimulated Luminescence (OSL) technology.
Luxel+ can be used for occupational, area/environmental and emergency response monitoring, in any kind of facilities. More than 2 million people in the world are monitored with OSL LANDAUER dosimeters.
Rereading of the dosimeters
Identification at a glance
Tamper-proof, compact and lightweight
All-in-one dosemeter: optional Neutrak® detector inside (CR-39)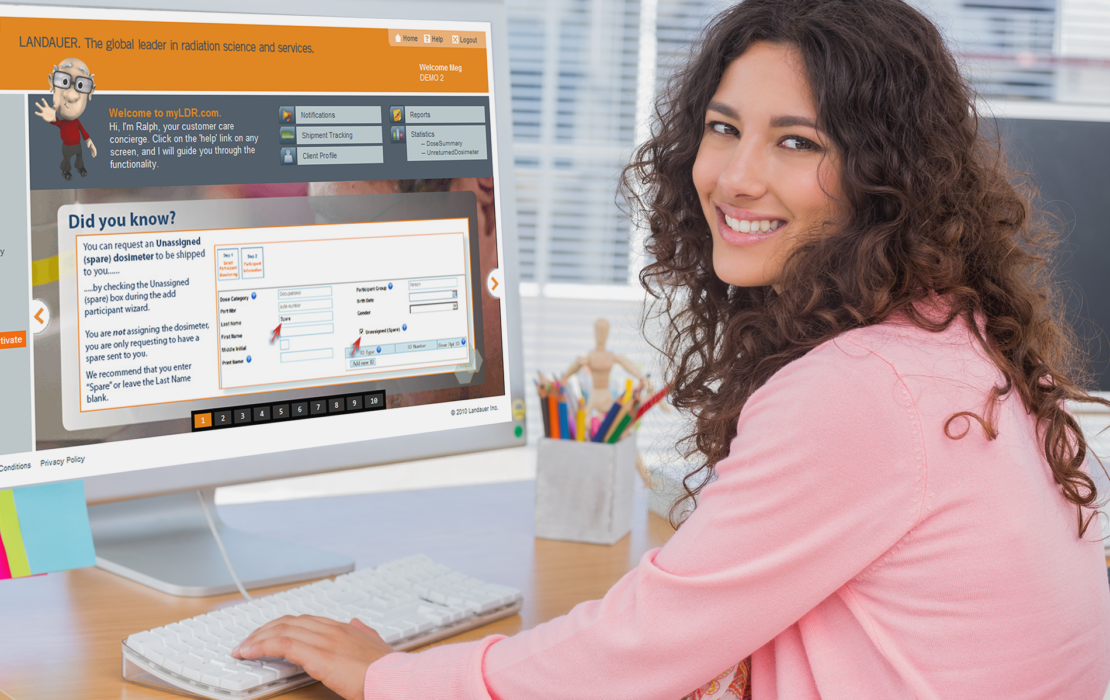 Services to accompany you on a daily basis
LANDAUER supports you beyond the provision of dosimeters. We help you manage efficiently and smoothly your dosimetry subscription.
LANDAUER provides you with:
the web platform « myLDR.com » available 24h a day, 7 days a week, to manage your dosimetry monitoring
its customer service team
Discover all our services!